---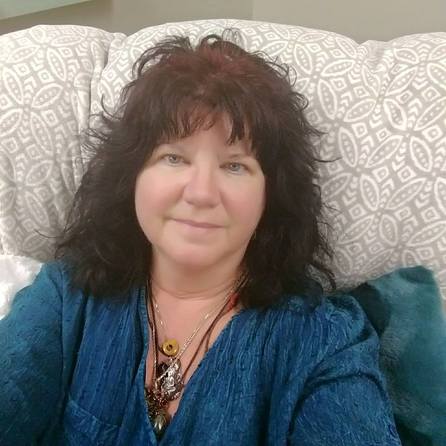 ♥ What's Your Heart's Desire? ♥

♥ Let Me Help You Achieve It! ♥

♥ Hypnosis Succeeds! ♥​


































Sessions Held by Appointment at:

Heart's Desire Hypnosis
168 Robinson Street, Suite 5
North Tonawanda, NY 14120
(other locations can also can be accommodated - wellness centers, schools, homes, spas, etc.)
Joanna Zoe Christopher, CH, HC, founder of
♥ Heart's Desire Hypnosis ♥
Phone: +1 716-404-9750
Email:
Hypnotist@HeartsDesireHypnosis.com
Website:
http://www.HeartsDesireHypnosis.com
About Heart's Desire Hypnosis:
Joanna Zoe Christopher is the founder and hypnotist for Heart's Desire Hypnosis. She is a certified consulting hypnotist (CH) with the National Guild of Hypnotists (NGH) and a member in good standing with ten years experience. She abides by the NGH Code of Ethics and the laws of New York State. She is also certified in multiple hypnosis techniques and a variety of applications. She is a certified HypnoCoach™ (HC) by Lisa Halpin, is certified in Sheila Grainger's Virtual Gastric Band Hypnosis technique, Wendy Packer's Hypnotic Charisma and Hypnotic Beauty, Athur Fecteau's HypnoSynergetics™ and Hansreudi Wipf's HypnoWaving Process (a version of EMDR). She is currently developing new hypnosis and coaching programs tailored to meet the needs of each client. She works with adults and children to improve their lives.
Each session is personalized and conducted by Joanna. She does not put you in a room and give you a recording and a light and sound machine and come back at the end, as some large hypnosis centers do! At Heart's Desire Hypnosis you get an individualized 90-minute private session that includes about a half hour of discussion so that your hypnosis is targeted to your needs. Semi-private sessions are also offered for issues such as smoking cessation and weight loss. Sessions are also available remotely by video conferencing on
Zoom
or other applications.
Zoom
is a free videoconferencing application that is simple and easy to use. Joanna provides hypnosis for the SUNY West Buffalo students, faculty, and employees through the Perks program.
Joanna is continuously learning, gaining practical techniques and certifications to better serve her clients. She is a Qigong instructor progressing towards her NQA (National Qigong Association) Certification. Qigong is an ancient Chinese form of working with energy and is very gentle and easy for anyone to practice. Joanna is certified in Jan energy healing techniques, including Gyomber's SAEFET (Simplified Assisted Energy Field Enhancement Technique) and Assisted Karmic Cleanse as well as Reiki for People and Animals. She incorporates sound healing into her Reiki sessions using Himalayan singing bowls as appropriate. She is a minister of the Universal Life Church (non-denominational).
---

---
Intentional Living through Personal Empowerment - HypnoCoaching!

Get to know yourself better, create the right goals for YOU, and I will help you achieve them as I become your personal advocate!

First two long in-person sessions followed by weekly telephone and/or in-person consultations, including success coaching and hypnosis. Learn who you REALLY are by determining your Core Values, balance the different areas of your life, set SPECTACULAR goals for yourself, and use this information to turbo charge your success in life! I will help you determine and achieve your chosen specific and targeted goals, then motivate and encourage you to make continuous progress. Your new-found insights about yourself and my unconditional advocacy make YOUR success inevitable. I will use hypnotic techniques to overcome any obstacles to your success.


Be Smoke Free for Life!

This program consists of two or three consecutive one hour weekly hypnosis sessions where your smoking habit will be reprogrammed into a smoke free lifestyle. You will enjoy fresh, clean air and water and find yourself with no desire for those nasty old expensive cigarettes! In fact, you will find cigarette smoke repulsive.


Click on the Quitza link below to join this excellent online support group for people using hypnosis to become smoke-free:
Quitza
---
Wake Up to Your Dream Body! Advanced Plus Individual Coaching

This program consists of Wake Up to Your Dream Body! plus four individual coaching sessions (telephone or in person) to be scheduled at our mutual convenience and may be used simultaneously for added emphasis.

---
Manage Your Stress with Self Confidence

This program consists of two one hour sessions, including instruction in self-hypnosis and hypnosis for self confidence and stress management.
---

Individual and Semi-Private Hypnosis Consultations
Hypnosis succeeds in overcoming obstacles and fears, changing habits, and improving your life!
I will create a specific program to suit your needs. Contact us for specific details.
Call, email, or use the Contact Form at the bottom of this page.

I'd love to talk with you and set up an appointment to help you achieve your heart's desire!

---
Click the link below for information about full moons.

---